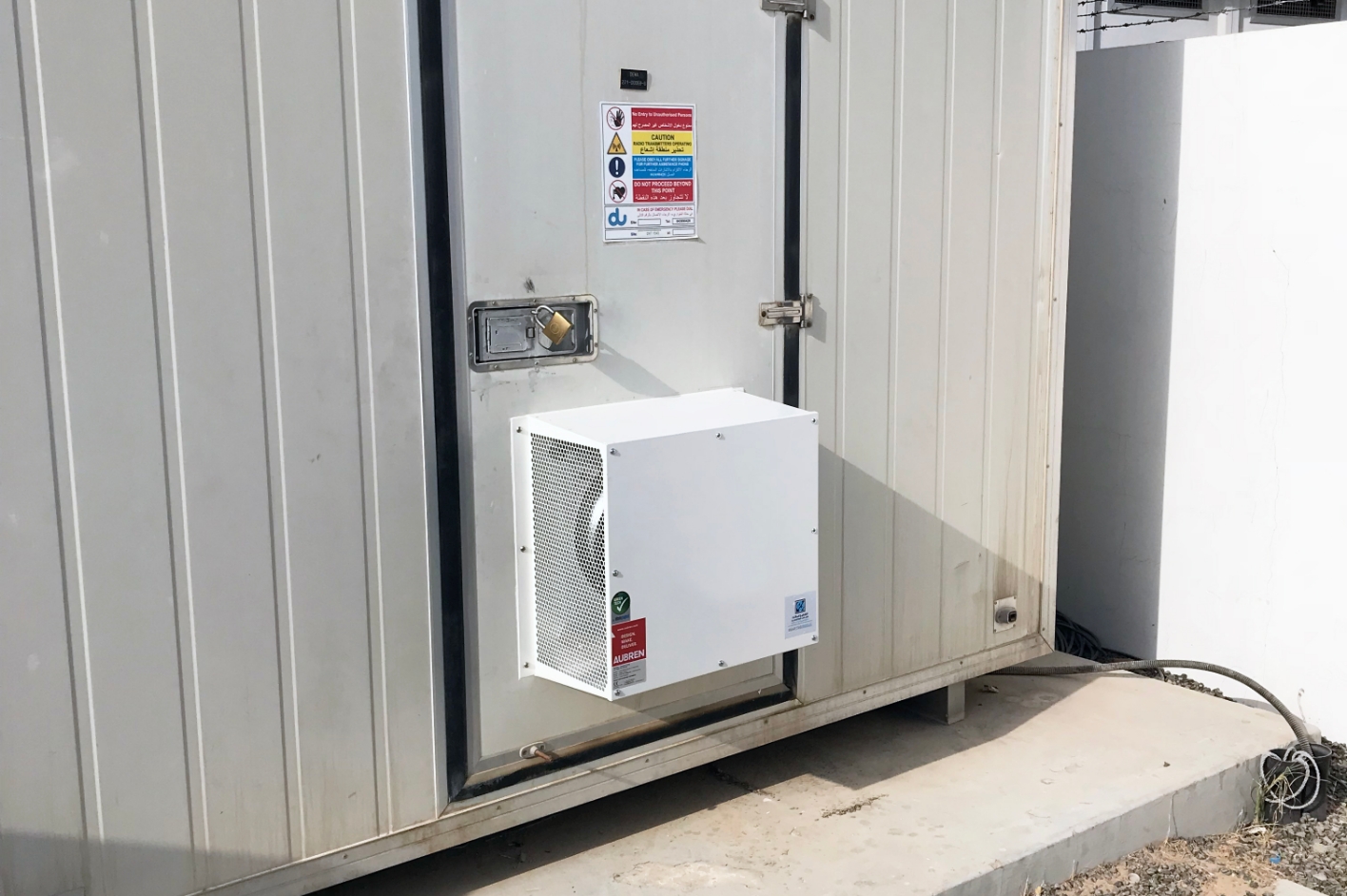 Challenge
A sustainable, energy efficient solution to significantly reduce energy costs by up to 90%.
Emirates Integrated Telecommunication Company "DU" needed to significantly reduce their energy costs, and sought a sustainable, efficient, reliable solution to do so. Having previously met with Akrivis, they were aware of the potential to achieve quick and lasting energy savings through the use of free cooling systems at their mobile sites.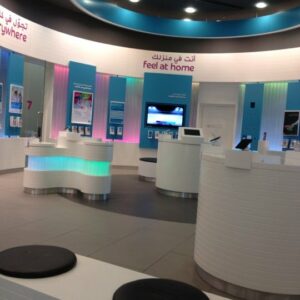 Solution
Equipment Cooling – A customised, reliable solution backed by expert technical support.
DU had a number of key requirements for the partner selection in the delivery of this solution:
Technical support – pre-sale technical support to identify and understand the savings and type of solution required.
Customisation capability – units needed to meet their exact needs, and the demands of the environment.
On-site support – on-the-ground support during trials and rollout.
After-sales support – for any technical challenges and support needed post-delivery and install.
Our engineering team collaborated closely with the client to get a deep understanding of their exact needs. Central to this was understanding the challenging conditions posed by the local environment, including humidity, extreme heat, and sand particles. With final specifications confirmed by DU, a demo unit was delivered and installed at a DU selected site near Dubai International Airport. Our team provided on-the-ground technical support and software customisation to maximise energy savings.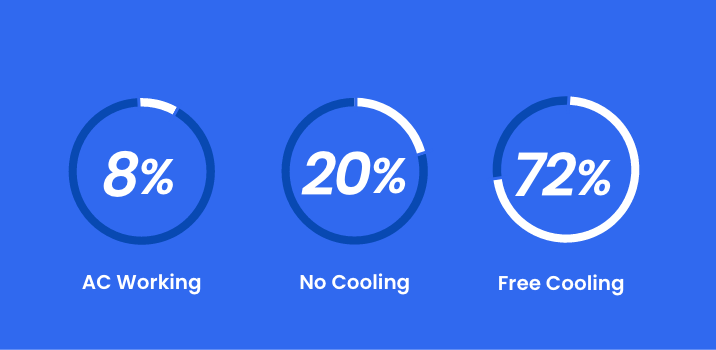 Following the successful trial, DU selected Akrivis as their exclusive free cooling solution provider and placed an order for 1,000 units to be delivered in 6 months. A demanding and rapid turnaround time in terms of manufacture, assembly and delivery.
Result
20% energy savings and 5,000 tonnes of CO2 emission reduction per year.
All units were delivered and successfully installed by the client within 6 months. With a short, 3 year ROI, Akrivis has provided a sustainable, energy efficient, free cooling solution to DU, saving 20% of their energy bill and 5,000 tonnes of CO2 emissions per year.