Akrivis Expands its Portfolio to Serve Healthcare with the acquisition of the DAQS DM Series.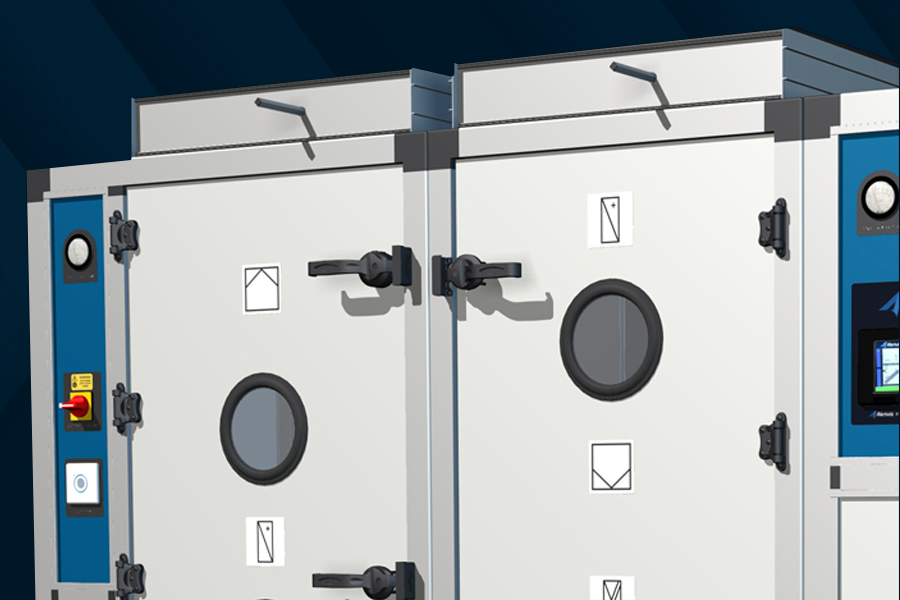 Akrivis is delighted to announce its expansion into the healthcare sector with an enhanced product line-up.
The DM Series, now under the Akrivis umbrella, will enjoy the advantages of Akrivis's well-established supply chain and a dedicated service and support team. Notably, Akrivis's parent company, Aubren, has been the contract manufacturer for the DM Series for several years, granting Akrivis deep familiarity with the product line and its diverse applications.
This solution will retain its name as the DM Series and is set to be reintroduced to the UK market at the IHEEM Healthcare Estates Exhibition in Manchester on October 10.
Akrivis is renowned for solutions that deliver not only exceptional performance and outstanding reliability but also remarkable energy efficiency.
The DM Series offers a comprehensive selection of HTM and ErP-compliant fully-packaged air handling systems for standalone medical and healthcare applications.
These efficient and space-saving machines boast a compact vertical design that occupies only a fraction of the space required by traditional, bulkier horizontal counterparts. This compact design not only simplifies installation but also enhances accessibility, ease of cleaning, and maintenance. Furthermore, these units operate with remarkable silence, and are equipped with state-of-the-art components, intelligent features, and advanced controls.
Statement from Aubrey Nuzum, Managing Director of Akrivis:
"I am proud to see our company extending its footprint into the healthcare sector through the acquisition of the DM Series from DAQS. Akrivis has long been known for delivering high-performance and energy-efficient air handling solutions. Our parent company, Aubren, has had a longstanding relationship with the DM Series, making this transition a natural fit for us. We are committed to maintaining the quality and reliability that the DM Series is known for, backed by our robust supply chain and dedicated service team. We are confident that this strategic move will enable us to better serve our customers and contribute to the healthcare sector's air cooling and cleaning needs."