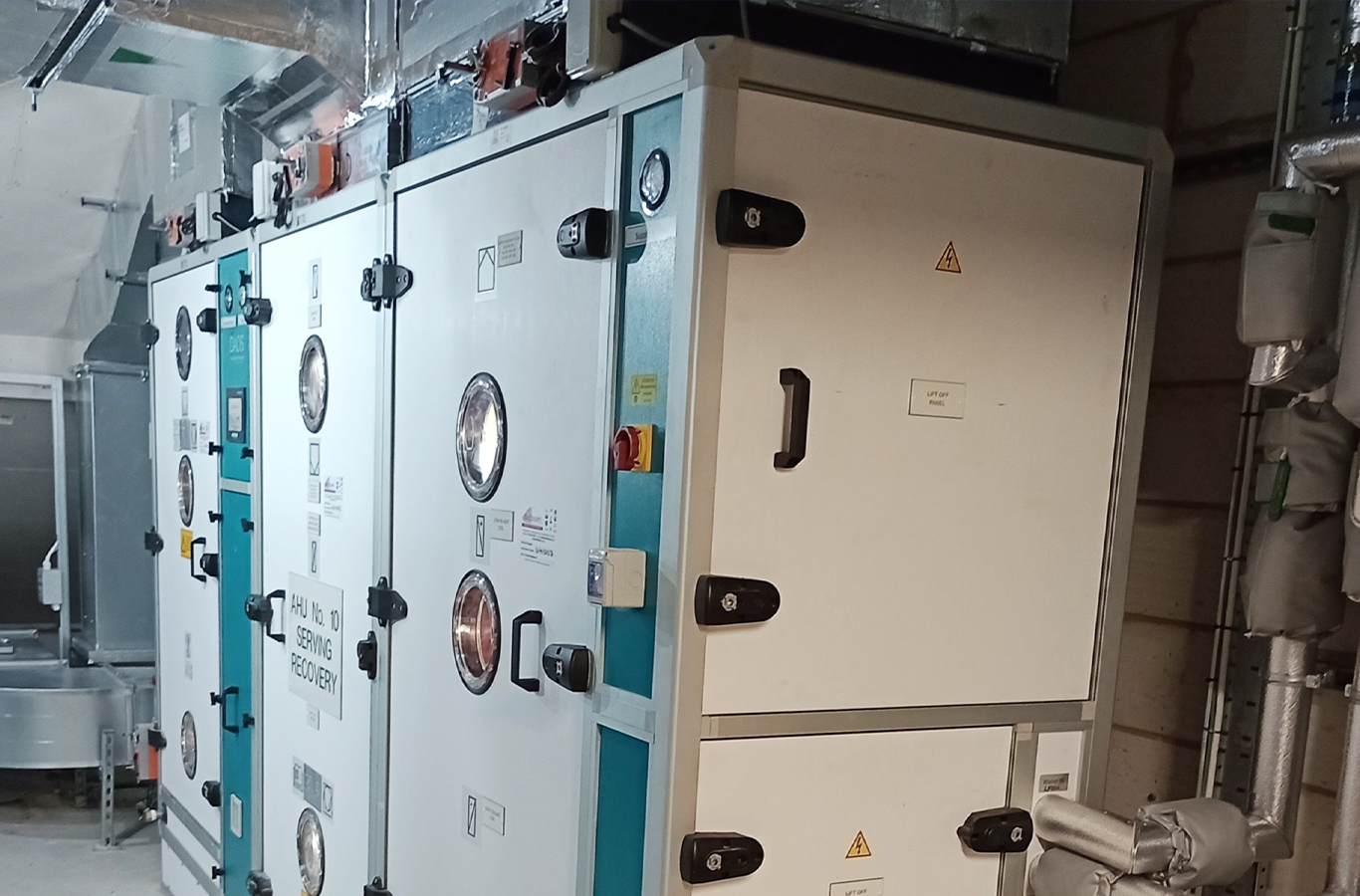 Challenge
Deliver a compact, compliant solution where space is at a premium.
This retrofit project for an existing hospital featured a specific focus on AHU delivery for the theatre recovery room. The specification included delivering a fully HTM03-01 compliant solution, with EA supply, extract, recovery and exhaust AHU.
With no roof space or dedicated plantroom space, the solution both in terms of final footprint and ease of install, needed to be significantly smaller than traditional, bulky, horizontal AHUs.
Solution
A unique, compact, fully-integrated DM Series unit.
The innovative compact vertical design, and easy, front service access at floor level, made the Akrivis DM Series AHUs the perfect solution to the space constraints faced by the hospital. In addition, the unit could be supplied in sections that fit in standard elevators and through standard door openings, allowing the machine to be fitted in otherwise unusable attic space, adjacent to the recovery room.
The fully integrated, packaged AHU (supply, extract, recovery and exhaust, plus full controls pack) was delivered assembled in-room and commissioned on-site.